Canal Water Quality Committee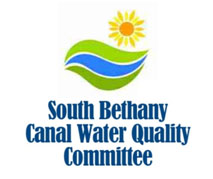 South Bethany Canal Water Quality Committee (SBCWQC)
Council Liaison: Derek Abbott
The South Bethany Water Quality Committee was formed in June 2007.
Mission & Purpose
To improve water quality within the South Bethany canal network with the goal of making the South Bethany Canals "fishable and swimmable."
---
Scope of Work
Educate the community on canal water quality issues and provide them with strategies that can be used to help clean up the canals.
Work with the Town, State, and Federal Government to eliminate pollutants entering our canals.
Review current Town Ordinances and, if necessary, create new ones that would eliminate pollutants entering our canals.
Partner with other organizations working on clean water initiatives.
---
Important Documents
---
Historical Reports
---
Summary of Projects
---
Homeowner Education
---
Upcoming Meetings:
---
Past Meetings: