Comcast coming to South Bethany and Bethany Beach
Date Posted: Friday, October 23rd, 2020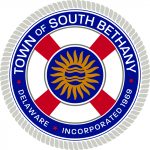 The Town Councils of South Bethany and Bethany Beach are pleased to announce that Comcast will be offering Internet and cable TV services in their communities in the near future.
Comcast will begin rolling out services to residents within 12 to 18 months, subject to the receipt of all necessary permits and approvals. In addition to Gigabit internet service, Comcast features Xfinity xFi, a digital dashboard enabling customers to control their connected devices. Residents will also have access to all Xfinity services, including Xfinity X1 video platform, Xfinity Home, Xfinity Voice and Xfinity Mobile. Businesses will be able to select from the full suite of Comcast Business products and services, including Ethernet network speeds up to 100 Gigabits-per-second.
Town attorneys have completed their review of the proposed franchise agreements with Comcast. Those agreements will be presented to the South Bethany and Bethany Beach Town Councils for consideration and approval at their upcoming meetings.
"We are very excited to bring South Bethany residents an option with cable television, high-speed internet and voice services, and we've worked hard over the last year securing our relationship with Comcast," stated South Bethany Mayor Tim Saxton.
Bethany Beach Mayor Rosemary Hardiman said: "Years of commitment and perseverance to provide our citizens with more choices and modern telecommunications services have finally paid off." She also added a note of thanks to Comcast representatives.
Both Towns will also continue their individual franchise renewal negotiations with Mediacom, and both anticipate having those agreements finalized in the near future.